Recruiter JD
We currently have a job opening for HR Recruiter-Female that may interest you for Ahmedabad. Below is a summary of the position.
HR Recruitment cycle
Handling End to End Recruitment Life Cycle – Sourcing, Screening, Evaluating from junior to senior level positions.
Coordination with the shortlisted candidates on the DOJ and administering joining formalities for the offered candidate.
Conduct phone screens, provide candidate assessments, and recommend viable candidates for further consideration.
Scheduling and coordinating interview of candidates until closure.
Interviewing candidates over phone to check their communication skills, Technical skills, Soft skills and verify the hands on experience as required.
Strategically utilize job boards & other passive sourcing channels to source candidates.
Responsible for identifying talent that meets the specific client's requirements.
Develop creative way to attract the right people who would be interested in the opportunity.
Drive high quality selection and positive candidate/client experience in assigned practices.
Maintain and develop reports.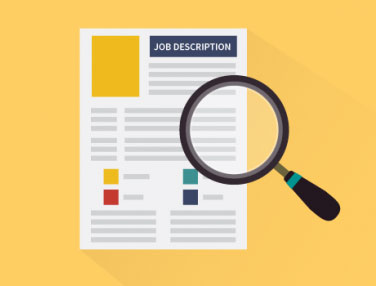 Desired Candidate Profile
Excellent communication skills (both written and spoken)
Ability to work under pressure
Attentive listening skills and analytical skills
Flexible towards working hours
Ability to deliver within set time frame
Able to excel in delivering excellent service
Job Location
Satellite, Ahmedabad
Experience
0-2 Years
Salary
As per industry Standard