January 16, 2019
Posted by:

rkhrm

Category:

Uncategorized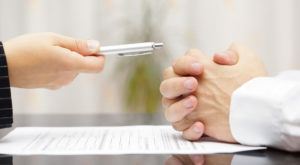 Now the times, the whole world is involved in recruitment to find a good job in their future. HR Consultant Agency is the key source-the way through every one can get a good job profile according to their needs of salaries, incentives and many things. The recruitment procedure runs by the hr consultant companies across India varies agency to agency but there is standardization of the process. Nowadays there are endless number of HR consultant agency in our country which are doing this work of recruitment.
All the hr consultant agency have a tie with the top companies in the country. Through which they connect the employee directly to the company for the job profile. The consultancy agency connect to active & passive job seekers who are searching for a better job. The consultancy firms recruit the employees for their client company as per job profile and now in Ahmedabad there numbers of consultancy firms available for the job seekers to recruit right candidates for the right job. RK HR Management is one of the best HR consultant agency based at Ahmedabad which aims at Client & Candidates Satisfaction.
The process is like when the candidate update his or her profile on the job boards of the consultancy firm than they will contact him/her for the same. After the validation of candidates resume from recruiter side, RK HR Management process interested candidates resume to client & after client gives shortlisting, HR Consultant call candidates for the interview. The interview goes with the two process either with the on the call or face to face, after that if candidates get selected he/she will the call letter for joining, this is the entire process of recruitment of consultancy agency.
All this process is handled by only hr department of the HR consultancy agency. So now it is very easy way for the youngsters to search for a good job, that's why it is a way of success of every person in this competitive world.